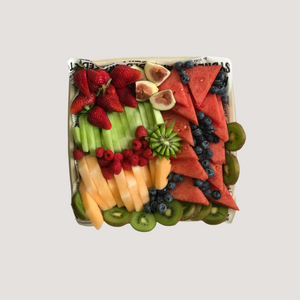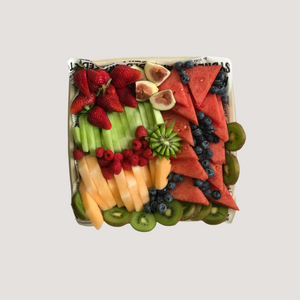 On Sale
Fruit Platter, Small
This size is temporary not available 
Fresh fruit sliced and served on a platter. This makes a quick and easy plate to take to your next morning or afternoon tea, school sports, or party.
This is the right size for ~10 people, assuming you have a few other plates, like dips and crackers, served alongside this.
*Please note: These are seasonal fruits and not limited to only a few fruits. If you prefer to customise your fruit platter please don't hesitate to call first or leave a note on your order.